Test Drive On Us
Designed for your peace of mind
Test Drive On Us for 60 days or 4,000 kms.
If it's not right for you, exchange it for another.
Bundled warranties are transferable to second vehicle purchased.
With our Test Drive On Us protection, we will provide you the confidence to drive your dream vehicle worry-free! Our protection plan provides your vehicle with coverage and the freedom to exchange your vehicle if you are not 100% satisfied within 60 days or 4,000 kms.
The ULTIMATE Advantage
Test Drive On Us for 60-days or 4,000 kms
If you are not 100% satisfied, return to the Selling Dealer and exchange your vehicle for another one
PLUS, enjoy additional coverage with one of our other warranties once your test drive is complete
We are confident you will love your new ride and you can back that with our outstanding ULTIMATE Products for an additional 1, 2, 3 or 4 more years. You can choose from a more basic powertrain coverage to a fully comprehensive warranty.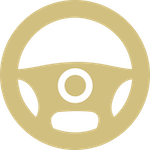 AUTOMOTIVE
Test Drive On Us
Test drive your vehicle for 60 days or 4,000 kms. If it's not right for you, exchange it for another.
See what our customers are saying...
When I purchased my car they asked about a warranty. I said sure why not just in case. Well just in case happened and without hesitation Global Warranty was there for me. Thanks for being such good people. It helps that I speak to real people. You guys rock!"
Sean Guenette
I have always been skeptical about extended warranties, however after dealing with Global for a major fix on my new (used) car has definitely changed my mind. They walked me through the process step by step and paid for all the repairs, minus the deductible. I would recommend as well as purchase again, Global Warranty. Thanks!!"
S Kaye
I found with my experience that everything was explained in detail. The care and attention I received was above and beyond. Thank you Global Warranty!"
Cym Clement
How can we help you?
Our friendly and professional client services concierges would love to talk to you and answer your questions or concerns. Call or email us anytime.
Affiliations