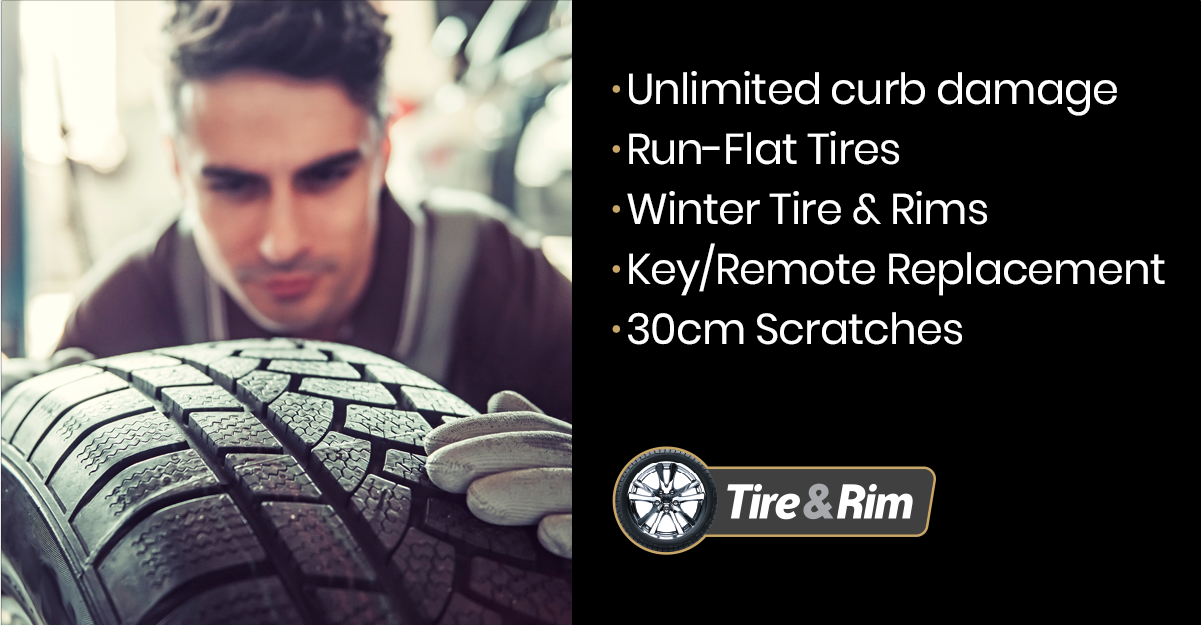 Global Warranty, the leading provider of independent warranty programs in Canada, is very proud to unveil its new Tire, Rim & More Program. Building on their previous Tire & Rim coverage already considered by many to be the best of its kind in Canada, the company has made it even better with expanded coverage and more options for customers.
Now, dealers can offer their customers better, more comprehensive coverage with three distinct levels of protection – Silver, Gold and Platinum. Customers are able to choose the coverage that best suits their budget and their needs.
Global Warranty has extended coverage to include unlimited curb damage; winter tires and rims; run-flat tires, scratches up to 30 cm; public parking lot damage; and headlight/taillight lens protection. That's in addition to industry-leading coverage for tires and rims; rips, tears, punctures and burns to upholstered seats; paintless dent repair; windshield chips or deductible coverage; key fob replacement; 24-hour emergency roadside assistance and car rental. Customers also have the flexibility to choose the best plan duration for their needs from 12 months up to 60 months. It's truly unprecedented coverage and gives dealerships a distinct customer service advantage.
"We're in the business of giving dealers the best possible protection options and value to offer to their customers." states Joe Korab, V.P. of Sales and Marketing at Global Warranty. "When we focus on developing the best coverage at the best value possible, then our dealers can offer their customers the  confidence to drive away knowing their vehicle has the best protection available. Everybody wins and that's what it's all about."
For more information on our NEW Tire, Rim & More Program, or any of Global Warranty's other warranty programs, please contact us.